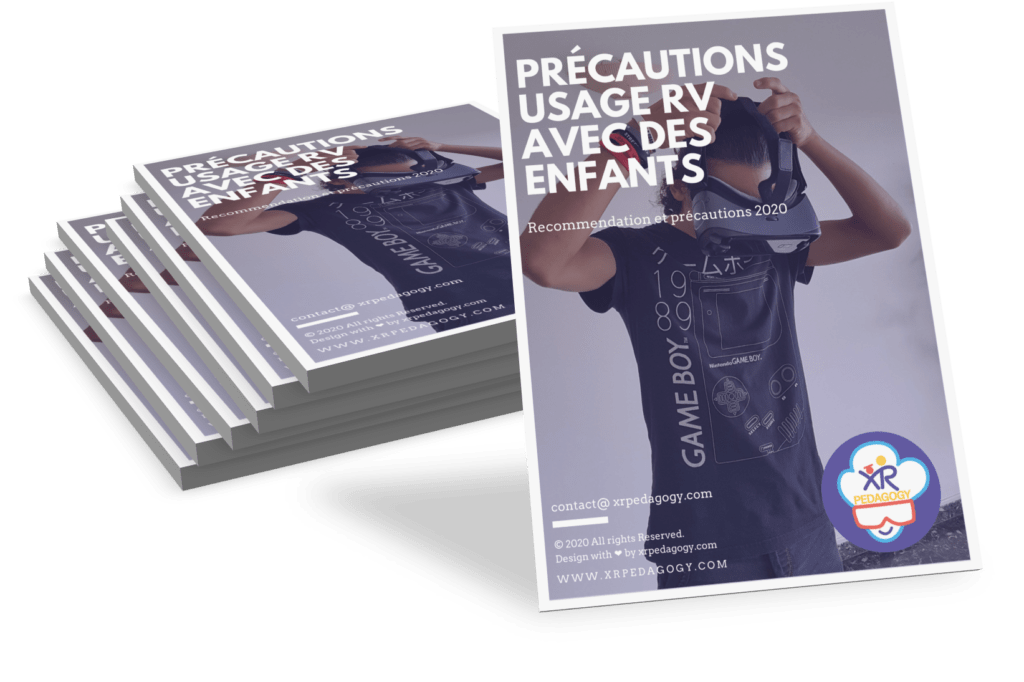 Ebook: Safety precautions for the use of VR with kids
Is it safe for our child to be totally immersed in a virtual environment? What measures should we take when we are using a virtual reality headset with kids? How to avoid to let something wrong  happened with virtual reality? What if they grow up, traumatized, simply because we did not know it was not suitable for them.We may all fear to let something wrong happened, and beeing frustrated because nobody told us.
To raise awareness on safety use of VR with children we have decided to write this ebook, to give you the tools to overcome your fears and decided what you want to avoid to protect your children and what to allow because Virtual Reality is just great!