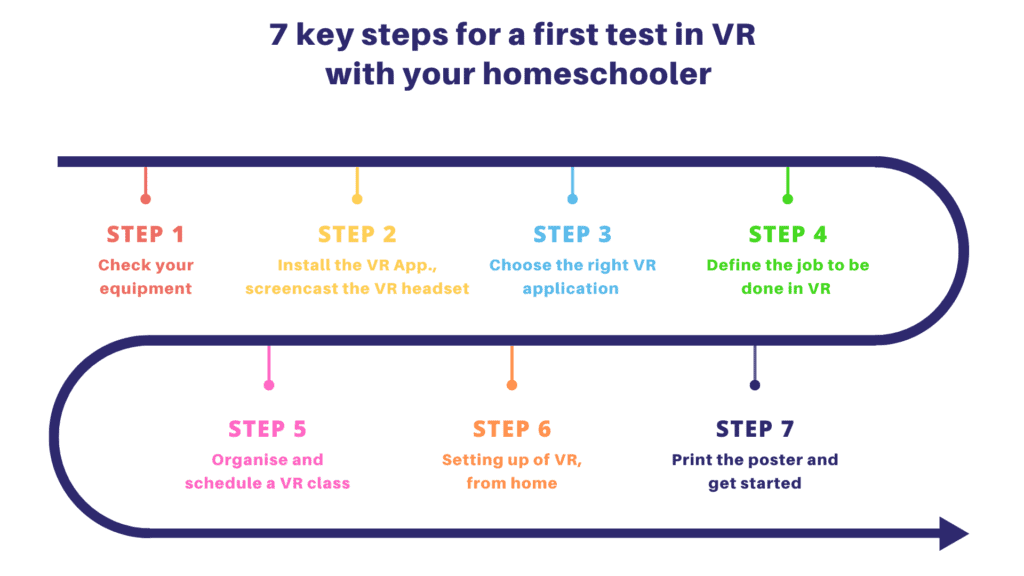 VR and Homeschooling: where to start?
7 key steps to simply test Virtual Reality (VR) with your homeschooler.
One of the great fears we face is that despite our efforts, we will discover that we have wasted our homeschooler's education. Test virtual reality and make an informed opinion about the use of VR for education by yourself.